Date Night Recipe -Giada's Brown Butter Risotto with Lobster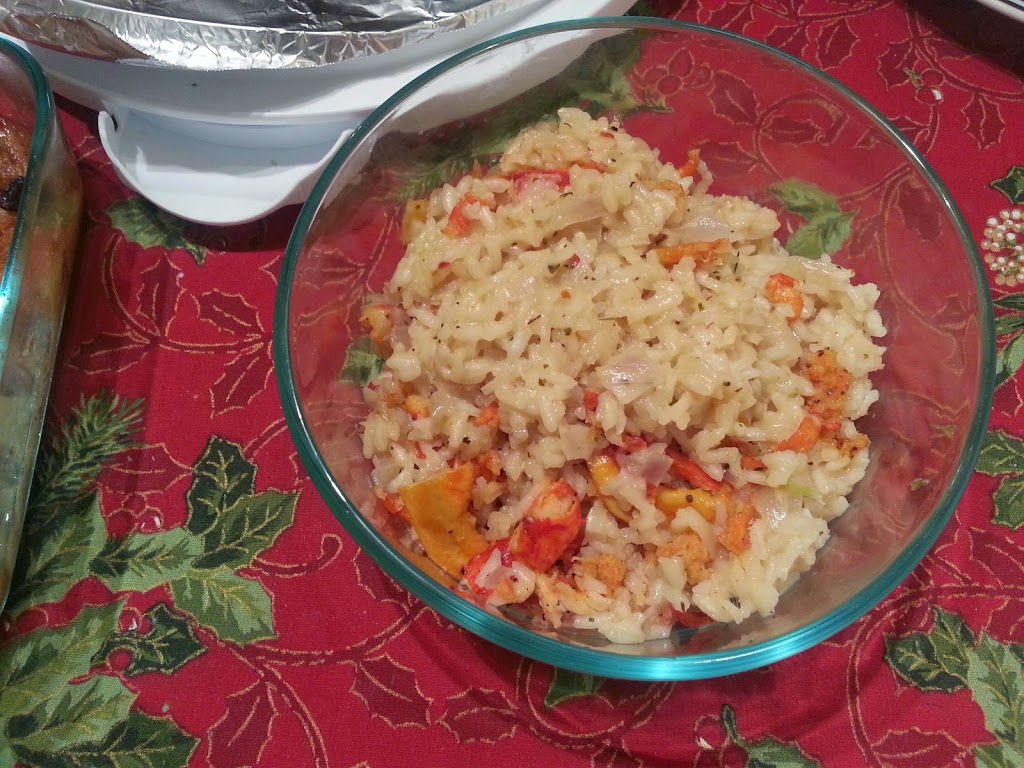 (DISCLAIMER: This blog is not for profit. The recipe used are property of their respective companies unless stated otherwise. I do not claim ownership of this material. )
I tried this recipe for our Valentine's day dinner.
Brown Butter Risotto with Lobster
Recipe courtesy of Giada De Laurentiis(Food Network)
Total Time: 1 hr 5 min
Prep: 10 min
Inactive: 15 min
Cook: 40 min
Yield: 4 servings
Level: Easy
Ingredients:
1 pound (about 2 medium) frozen lobster tails, thawed
4 1/2 cups reduced-sodium chicken stock4 tablespoon butter, at room temperature
1 cup finely chopped onion
1 1/2 cups Arborio rice
1/2 cup brandy
1/2 cup grated Parmesan
1/4 cup chopped fresh chives
Kosher salt and freshly ground black pepper
For detailed cooking instructions, please follow the below link
http://www.foodnetwork.com/recipes/giada-de-laurentiis/brown-butter-risotto-with-lobster-recipe.html#!
My Changes:
I also added 1/2 lb cooked shrimp to this recipe.My local store didn't have fresh lobster, so I got precooked packaged lobster meat and sauted it a little in butter.