Favorite Beginner books Part 1
1.Brown Bear,Brown Bear,What do you see? By Bill Martin Jr/Eric Carle
We ve been reading this book from the time my little boy turned 3 months,till date it appears to be his favorite book.The Lyrical words entice him each and every time.The repetitive vocabulary makes a fine impression on their memory.I would recommend this as a starter book.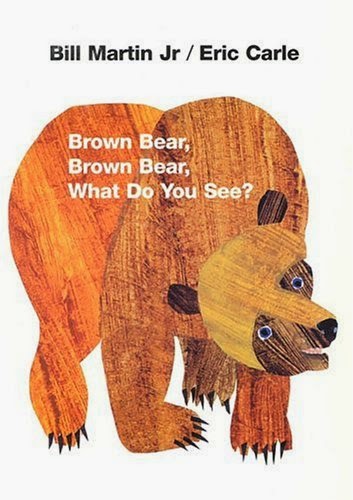 2.Animal Adventures Collection (The Beginner's Bible):
This is a set of 4 books which we got on a great deal for 5$.
It contains 4 stories Daniel,Jonah,Noah and Jesus.
This a great beginner collection as the story is extremely simple and each page contains just a line.
I love it as we could add all the cute expressions and exclamations while narrating the story.
(DISCLAIMER: This blog is not for profit. All images used are property of their respective companies unless stated otherwise. I do not claim ownership of this material. )