Baked Chicken and Rice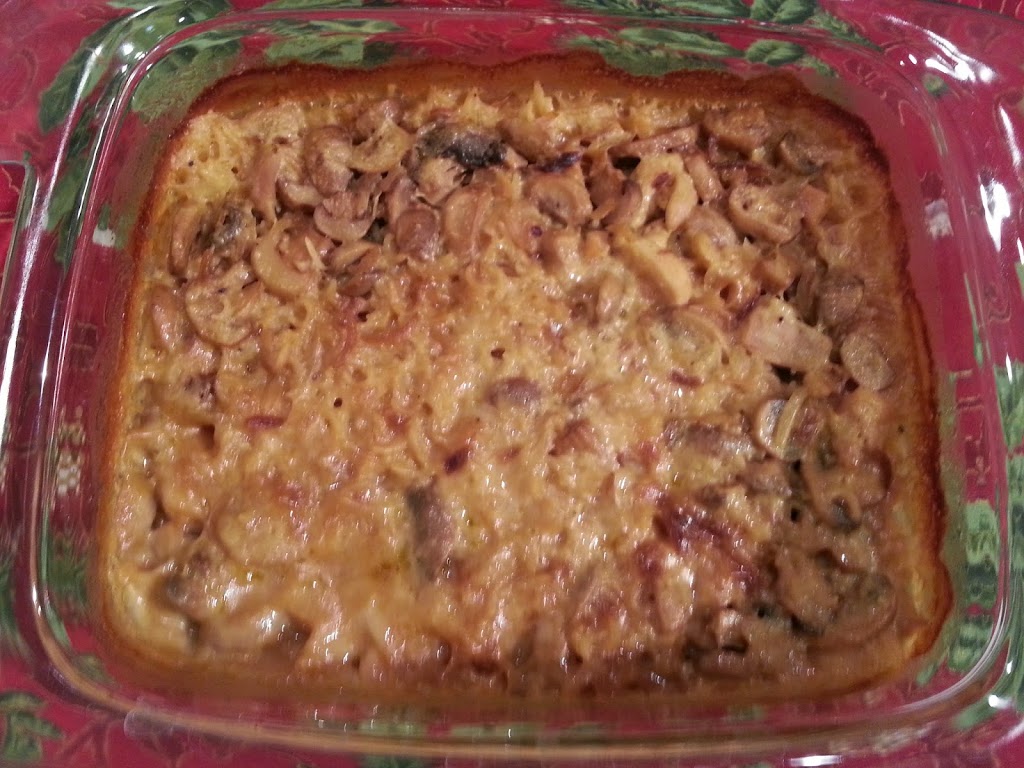 I found this recipe from a church recipe book and added some modifications.This is an easy dinner recipe which is very easy to prepare
Ingredients:
1 tbsp oil
2 Chicken Thighs(100 gms) chopped into small pieces
1 can of cream of chicken soup
1 can of milk(measure using the cream of chicken soup can)
4 oz can mushrooms
3/4 cup uncooked rice
1 envelope dry onion soup mix
1 tsp red chilli sauce
Preparation:
1.Preheat the oven to 350 degrees.
2.Marinate the chicken with salt pepper and chilli sauce.
3.In a skillet add oil and fry the marinated chicken for 5 minutes
4.Combine the soup and mix.Set 1/2 cup of this liquid aside
5.Mix the mushrooms,rice and the soup mix.Place them in an ungreased baking dish.
6.Add the chicken and pour the remaining liquid over the chicken.
7.Cover with foil and bake for one hour.
8.Uncover and bake for another 15 minutes.
9.Remove from oven ,your dish is done.