Mom Confidence:Taking Care OF your appearance!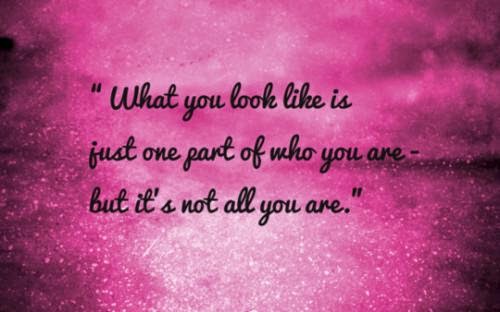 As moms,busy moms,we fall easily prey to appearance isn't everything.
A few days ago,my aunt and I were talking about appearances.
To be honest my appearance quotient has significantly degraded since being mom.
My aunt promptly gave a perfect word of advise – 'Taking care of your appearance will make you health conscious'
Lately my wardrobe consists of sweat pants,sneakers and t shirts.And zero makeup.
To top it all of I had expired moisturizer in my purse!Who does that,Me obviously!I guess you can picture my degraded appearance quotient.
Later in the day I met an older mom friend of mine.She is a mom to a young elementary schooler who is an amazing mom and truly an inspiration.She is always well dressed and very presentable.And we hit of on the same topic – mom appearances.
She narrated an incident,on how she took care of her appearance even after she had had her baby.She mentioned 'When people come to meet my new baby ,I need to look a happy mom,I've done a feat,I've delivered a baby!'.
And I thought Wow!
Her point hits home.I can't look drab.
'I m a mom,a happy mom,I needed to step up to look like one too!'
So do we need to get extra heavy with make up and sweat like crazy while we run behind our toddler !Hahahah 😉
If your like me so conscious of all the chemicals in your makeup,go easy on it.
The things you find on youtube is amazing !They have quick makeup for busy moms 🙂
This was my favorite youtube quick makeup tutorial,although I don't use all the products that this mom does.
Click Here
So this is my customised list of bare essentials from the videos:moisturizer, mascara,gloss and blush.Easy.I love that mascara makes my eyes bright.
Also I found some cool Mom Fashion bloggers,I love that they lean towards affordable styles.Check out Mom Fashion Blogger
Click Here
,and Indian fashion blogger
Click Here
These are just starters and helpful tips,but I believe in making our own style which suits our personality and wearing it confidently.#GOTEAMMOM
De cluttering your closet, helps in finding all your much needed outfits.I cleaned out 3 drawers to end up with only one full of stuff I could really use.I had pregnancy clothes,clothes I'd love to wear but would not happen in this century post pregnancy ;),clothes I kept just for sentimental reasons,sheesh.Dumped all of them into a cardboard box and put them into a closet.
I m still the sweat pant,sneaker and t shirt wearing mom,but being presentable makes me feel serene and confident.Although there are days I've run out with just my gloss on :D.I m still working on it.So if any of you guys run past me in the grocery store,don't mention that I did this post 😉
I'd love to hear your favorite products,your easy or fast ways of doing things 🙂
Word Of Caution for the wise:
Although Appearances help set first impressions they are not the final verdict giver.
Proverbs 31:30 (NKJV)
30 Charm is deceitful and beauty is passing,
But a woman who fears the Lord, she shall be praised.
Blessings!
(DISCLAIMER: This blog is not for profit. Image used above is the property of their respective companies unless stated otherwise. I do not claim ownership of this material. )