Book Review: Abraham By Chuck Swindol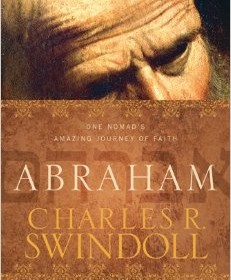 My personal favorites are Character bible studies.I love the indepth study that can be done on a single character.
2015 has been truly a faith testing year for me and I have personally benefited a lot from reading this great book.Here why this book is a winner and attached are some of my favorite quotes from the book.
1.I love the in depth research that has gone into the making of this book.It has given me a great insight on the time period,culture ,the kind of people that surrounded the patriarch Abraham
2.I love that this book is rooted in the word.And the author writes concisely.
3.It was interesting to see each phase in Abraham's life as a spouse ,as a parent,as a widower.seeing him fulfill his god given roles and the learning that could be got from each phase.
4.Learnings from both his flaws and his strong traits.And what it takes to have be committed to the lord.
5.A profound truth on how culture can play a huge influence in families.And how making compromises could lead to the destruction of the family – I am making a more elaborate post on this.Saty tuned to read it.
6.His Unwavering Faith to surrender Issac which led him to become gods favorite,his running ahead of god which caused Ishmael's birth.
7.The strong emphasis this book gives to marriage and family.
All in All this is a great book,for those who are going through a faith altering journey in their life.