Book Review: How to Ruin Your Child in 7 Easy Steps: Tame Your Vices, Nurture Their Virtues – by Patrick Quinn (Author), Ken Roach (Author)
An absolutely unique and practical book in a not preachy way.
Lets be honest our children emulate what we as parents actually practice.
So what better way to correct a child but by working our own weaknesses.
I m not saying this book is for perfect parents or that it will make us perfect parents,personally for me this book was a good eye opener on areas in my life which needed to be worked on.
As parents we can never be perfect parents however we can always strive to be the best role models we can be.
Why is this book unique?
Most books tend to address the solution on how to straighten a ruined child rather than address the real root of the problem.
When we are not aware of the real cause of an issue we tend to temporary fixes which cannot be reliable in the long run.
If however we correctly identify the real root cause,we can prevent and also fix the problem in the long run rather than to do temporary fixes.
Here is where this book is absolutely unique.It tells you straight out most of the reasons on why our children could be exhibiting so and so behavior.
If we expect our children to have integrity it needs to start with us.It says the same for any and every situation.
I love the way the author has segregated this book into 7 sins Pride,Lust,Envy,Greed,Gluttony,Sloth,Anger.and 10 ways how each deadly sin can help to ruin your child.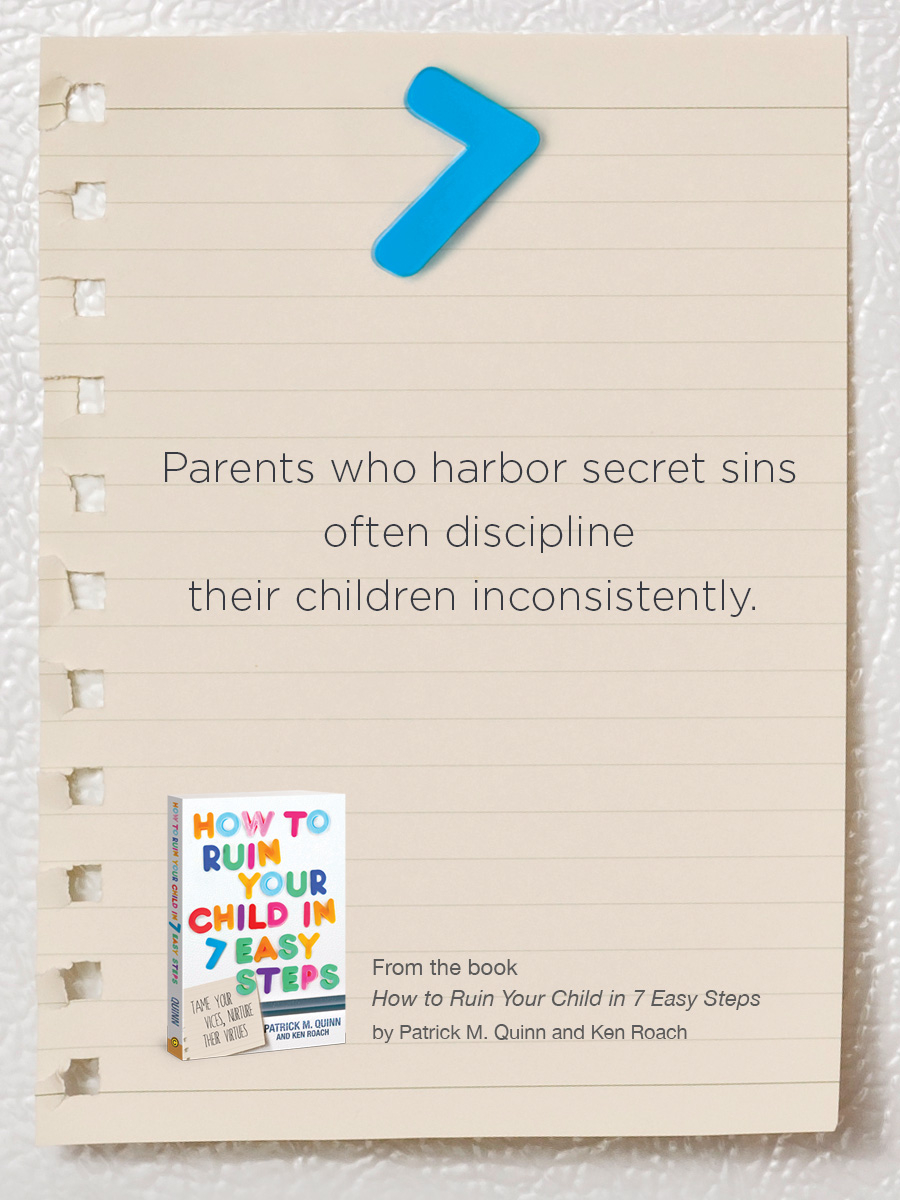 Be Warned This book is going to make you uncomfortable.The author has nailed it on the attitude of today's (our) generation and the compromises we have done to adjust our lifestyle to culture.
So Here's a sneak peak into the table of contents of the book
Pretty interesting isn't it?
If you found this book useful don't forget to leave a review on amazon.