Moms Famous Tomato Chicken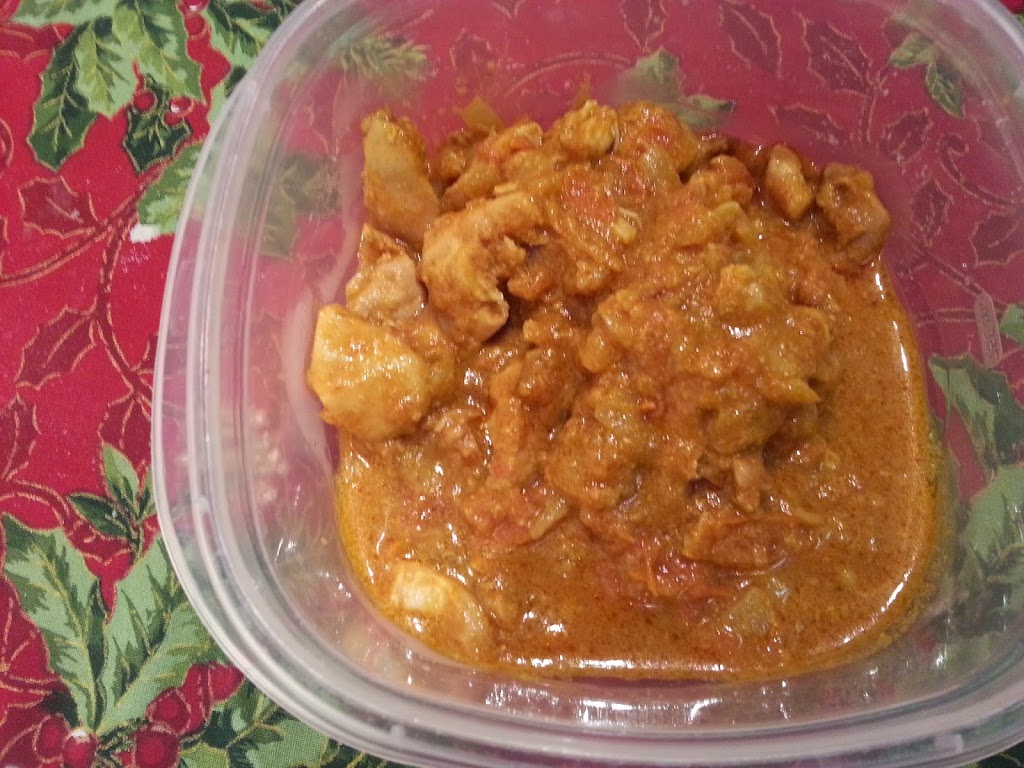 This dish brings fond memories of my childhood.This is a dish which was a family favorite and was prepared often.Fondly this recipe has also gotten me an accolade.It is one very easy and go to dish.My mother is an excellent cook.I have tried my best to emulate this recipe.
Ingredients:
2 tbsp oil
1 yellow onion chopped
2 tomato chopped
1 tbsp ginger garlic paste
2 tsp coriander powder
1/4 tsp cumin powder
1 tsp chilli powder (add as per desire,1 tsp is spicy)
1/4 tsp turmeric powder
Salt to taste
Preparation:
1.In a pressure cooker add oil.
2.Brown fry the onions.
3.Add the ginger garlic paste cook for 3 mins or until the raw smell disappears.
4.Add the powdered ingredients:turmeric ,chilli,cumin,coriander powders.Fry for 2 minutes
5.Add the tomatoes and cook them thoroughly.
6.Add the chicken without any water,mixing it well with the tomato mixture.
Do not add any water the chicken will ooze out water by itself
7.Cook the chicken in the marinade for 5 minutes.
8.Close the pressure cooker and cook for 15 minutes on a low to medium flame
9.After opening the cooker if you find too much liquid,keep boiling it till the mixture thickens.